Dental Crown in an Hour performs gentle extractions to provide relief and give you back your healthy smile. We also provide wisdom tooth removals. Schedule an appointment at your nearest location to discuss your treatment needs.
If you need to have a tooth pulled, you can trust our skilled dentists. Dental Crown in an Hour offers teeth extractions and wisdom tooth removals to serve our patients in Southwest Florida. Whether you need to remove a single tooth or all four wisdom teeth, we are here to help. Visit your local dentists in Naples, Fort Myers, and Bonita Springs for the quality care you deserve.
Call Now!
Only $99
New Patient
Comprehensive Exam
Full Mouth X-Rays and Dental Photos*
$339 VALUE.
*ADA: D0150, D0210 or D0330 and D0350.
Limited time offer. Conditions apply. New Patients Only. Cannot be combined with insurance. Provider DN14337, DN17477 and DN24234.
Do I Need a

Tooth Extraction?

Your natural teeth help you in eating, maintaining the structure of your jawbone and in giving overall shape to your face. At Dental Crown in an Hour, our top priority is to save your teeth from disease and damage. But in some cases, tooth extractions are unavoidable. This may happen due to:
A dental trauma or injury
Severe decay that can't be treated with a filling or crown
Crowded teeth
Impacted teeth
Wisdom teeth erupting at the wrong angle
Our experienced dentists will take every necessary step to ensure that you stay calm and comfortable during the extraction procedure. We also offer dental sedation for patients who suffer from anxiety and for those who need to undergo a lengthy procedure such as multiple extractions. To improve your outcome, we offer grafting and laser-guided healing. Learn more about our laser dentistry services here. Our dental experts will walk you through each step before the start of the procedure.
What Can I Expect During My Extraction?
We will begin by taking an X-Ray of the mouth to see the exact position of the tooth/teeth to be extracted. You will be given local anesthesia and the tooth will be gently pulled out. You will only feel pressure but no pain during this time. The area will then be cleaned and a gauze pad will be placed to control bleeding. It is natural to experience changes in your mouth after tooth removal. We will give you all the details on the after-care needed for the extraction site to heal properly.
Our Convenient

Locations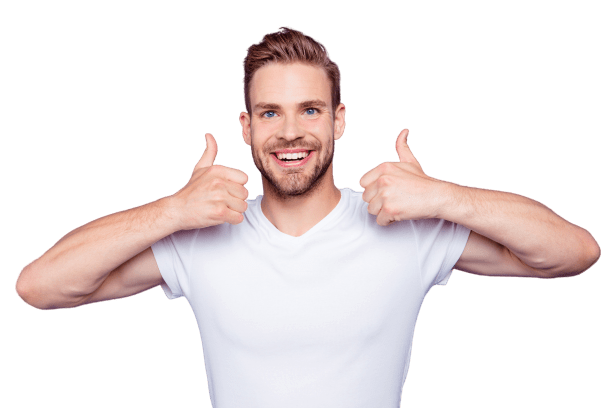 We Accept:
PPO Insurance
Credit Card
CareCredit
Cherry Payment Plans
Our Specialty Services
Repairing Smiles
with Same-day Crowns
Same-day Crowns
Are you living with damaged or missing teeth? A dental crown or bridge is an affordable way to repair or restore your smile to the fullest. Our skilled team creates same-day crowns at our on-site laboratory to give you back your smile in just one visit!
Learn more ⟶
Restoring Smiles
with Dental Implants
Dental Implants
Dental implants are a long-lasting, natural-looking tooth loss solution for patients missing one or more teeth. Our experienced dentists offer quality implant services to give you back your healthy smile!
Learn more ⟶
Transforming Smiles
with Invisalign
Invisalign
Straighter teeth and healthier smiles are possible with Invisalign. We can help you achieve a more beautiful smile in less time than traditional braces!
Learn more ⟶
Assisted Healing
Ridge Preservation & Laser Therapy
To enhance healing, bone grafting and laser assisted therapy are performed with many extractions. The benefits to laser treatment include reduced bleeding and disinfection of the site. Grafting enhances the esthetic outcome and bone volume. Not doing it can cause facial drooping, accelerated aging and more costly future care.
At Dental Crown in an Hour, we perform painless and comfortable wisdom teeth removal in Naples, Fort Myers, and Bonita Springs. We also offer sedation dentistry options for patients who suffer from dental fear or anxiety.
Do You Accept Insurance?
Dental Crown in an Hour accepts most PPO dental insurance plans. Our offices are also in-network with Guardian, MetLife, Cigna, Delta Dental, and United Healthcare. To help fit care into your lifestyle and budget, we also offer affordable financing through CareCredit, Sunbit and Cherry Payment Plans.
Ask About Our Price Match Guarantee
Bring in a treatment plan from a licensed dentist within 50 miles from our offices and we will beat or match the price. Dental Crown in an Hour, your low-cost leader in Southwest Florida for same-day dentistry at truly affordable prices since 2012, is proud to offer our price guarantee!
Do You Accept Walk-ins and Same-day Emergency Appointments?
Yes, we do! Our team welcomes patients on a walk-in basis and are happy to work with your schedule to ensure the smallest amount of interruption to your daily activities. We are also well-known for accommodating your emergency dental needs with fast, affordable care. If you find yourself in need of an emergency dentist in Fort Myers, Naples, or Bonita Springs, contact us right away and we'll get you in with one of our compassionate and skilled staff members as soon as possible.
Learn More About Teeth Extractions
Learn More About Our Other Services