At Dental Crown in an Hour, we believe everyone in Southwest Florida deserve a straight, beautiful smile! Our skilled orthodontic experts have the solutions you need to achieve the smile of your dreams.
If you live with crooked or misaligned teeth or a malpositioned jaw, schedule a consultation with your local Dental Crown in an Hour location. We offer the orthodontic solutions you need to straighten your smile. Our team wants you to be proud of your smile, and we're here to make that happen! For orthodontics in Naples, Fort Myers, and Bonita Springs, contact our nearest location today!
Call Now!
Only $99
New Patient
Comprehensive Exam
Full Mouth X-Rays and Dental Photos*
$339 VALUE.
*ADA: D0150, D0210 or D0330 and D0350.
Limited time offer. Conditions apply. New Patients Only. Cannot be combined with insurance. Provider DN14337.
These orthodontic conditions can cause oral health concerns for patients, making it difficult to eat, speak, and even breathe properly. Misaligned teeth are more difficult to keep clean, and are more susceptible to decay and damage. This is why it's so important to achieve and maintain a straight, healthy smile.
If you or your child live with crooked teeth or misaligned jaws, schedule a consultation with Dental Crown in an Hour. Our orthodontic experts offer a range of treatments to give you a beautiful smile. We treat patients of all ages, including school-age children and teens.
Our team will perform a thorough dental examination to assess your orthodontic needs. We will create a treatment plan that's right for you, designed to give you the best results as quickly and comfortably as possible. Here are the orthodontic services we offer to our Southwest Florida patients:
Our Convenient

Locations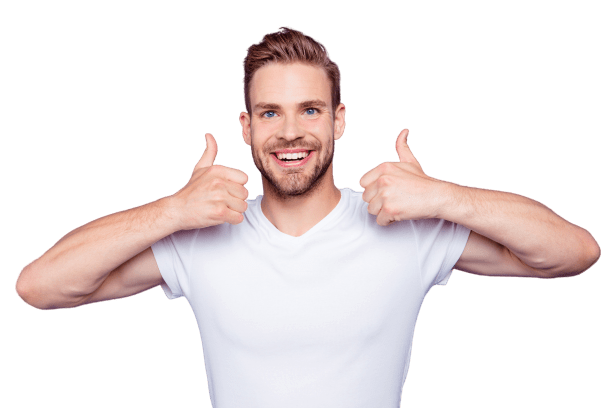 We Accept:
PPO Insurance
Credit Card
CareCredit
LendingClub
Our Specialty Services
Repairing Smiles
with Same-day Crowns
Same-day Crowns
Are you living with damaged or missing teeth? A dental crown or bridge is an affordable way to repair or restore your smile to the fullest. Our skilled team creates same-day crowns at our on-site laboratory to give you back your smile in just one visit!
Learn more ⟶
Restoring Smiles
with Dental Implants
Dental Implants
Dental implants are a long-lasting, natural-looking tooth loss solution for patients missing one or more teeth. Our experienced dentists offer quality implant services to give you back your healthy smile!
Learn more ⟶
Transforming Smiles
with Invisalign
Invisalign
Straighter teeth and healthier smiles are possible with Invisalign. We can help you achieve a more beautiful smile in less time than traditional braces!
Learn more ⟶
Do You Accept Insurance?
Dental Crown in an Hour accepts most PPO dental insurance plans. Our offices are also in-network with Guardian, MetLife, Cigna, Delta Dental, and United Healthcare. To help fit care into your lifestyle and budget, we also offer affordable financing through CareCredit and LendingClub.
Ask About Our Price Match Guarantee
Bring in a treatment plan from a licensed dentist within 50 miles from our offices and we will beat or match the price. Dental Crown in an Hour, your low-cost leader in Southwest Florida for same-day dentistry at truly affordable prices since 2012, is proud to offer our price guarantee!
Do You Accept Walk-ins and Same-day Emergency Appointments?
Yes, we do! Our team welcomes patients on a walk-in basis and are happy to work with your schedule to ensure the smallest amount of interruption to your daily activities. We are also well-known for accommodating your emergency dental needs with fast, affordable care. If you find yourself in need of an emergency dentist in Fort Myers, Naples, or Bonita Springs, contact us right away and we'll get you in with one of our compassionate and skilled staff members as soon as possible.
Learn More About Orthodontics
Learn More About Our Other Services